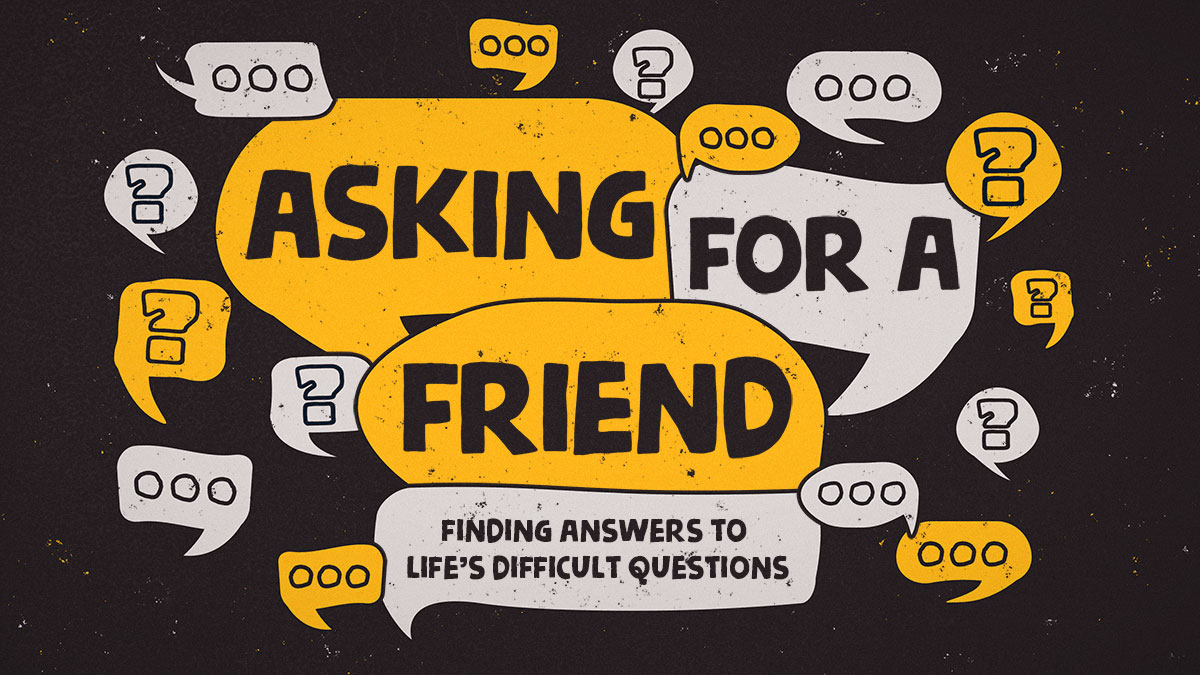 Ask a Question!
We've got an exciting series coming up soon called: Asking for a Friend!
Sometimes church can feel like a place where it's either unsafe or just awkward to ask difficult questions about life and faith. So what do we do with questions like:
– "How do you overcome doubts when sometimes it's hard to believe because we can't see God and it doesn't feel like He's really there? Asking for a Friend".
– "Asking for a friend, but do all dogs really go to heaven?"
– "Why does Christian Life not have a cross in the church, asking for a friend?"
– "Is it ok to sleep outside of marriage, asking for a friend"?

This series is based on questions that were submitted by actual Christian Lifers, creating an open and safe space to confront some of faith's most challenging questions.
Got a question you want to "ask for a friend?" 😉
Planning on being our guest? Click the link below to plan your visit at Christian.Life!
Hourly Schedule
9:00am

-

10:15am

First Service
10:45am

-

12:00pm

Second Service