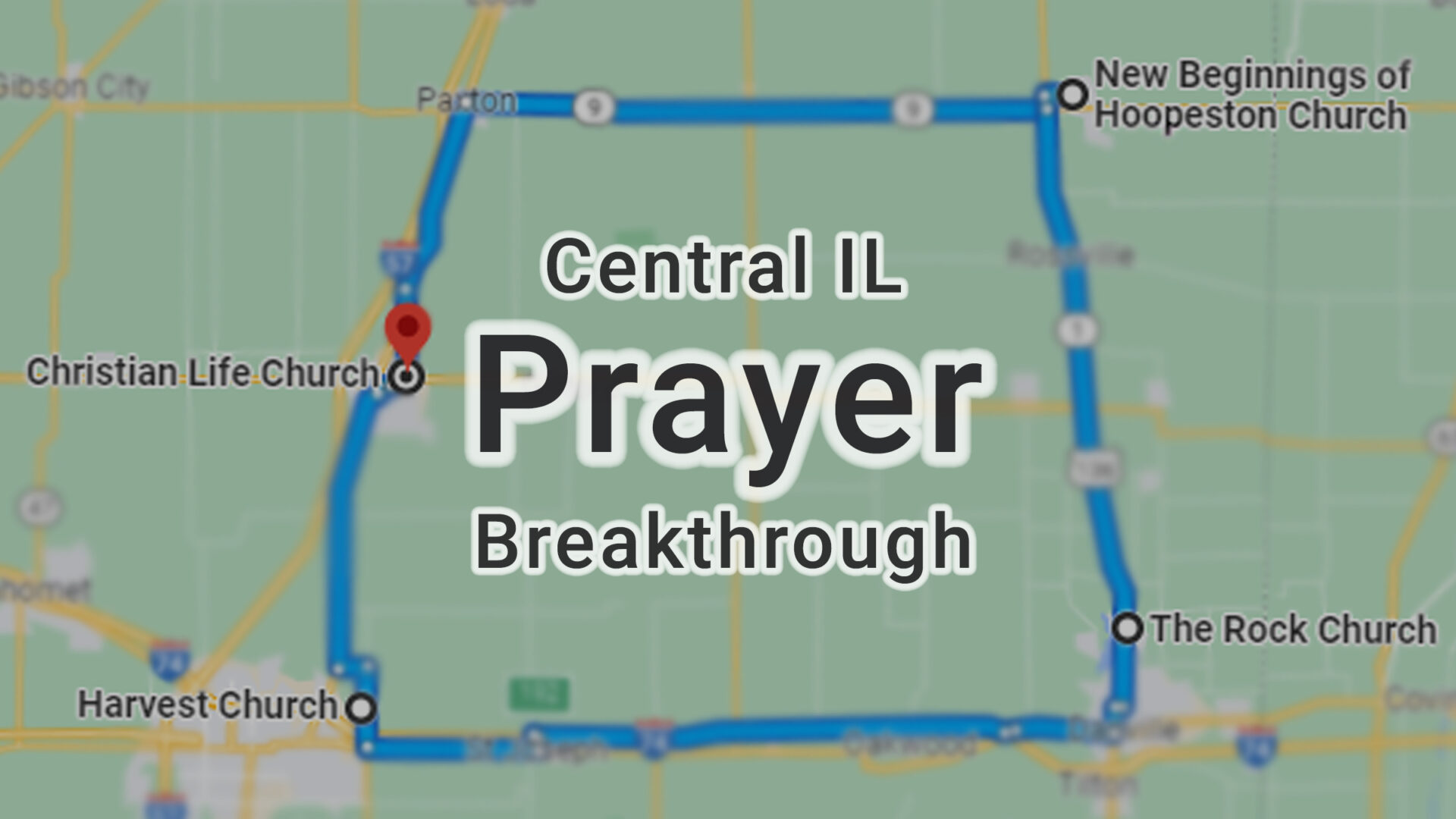 Central IL Prayer Breakthrough
Are you ready to see a spiritual breakthrough in our area? Pastor Phill Stern is leading a series of prayer nights to see the Holy Spirit move in our area for revival.
Would you like a ride to the next prayer breakthrough? We will have a 15-passenger bus so we can carpool on December 4th! To ride the bus, meet at Christian Life at 5 PM. Seats on the bus are first come, first served. OR, you can meet us at Harvest Church in Urbana at 6 PM.
Come ready to worship, pray, and seek breakthrough!
"For the weapons of our
warfare are not carnal but mighty
in God for the pulling down of
strongholds. " II Cor. 10:4
* December 4th
– Urbana – Harvest Church
Hourly Schedule