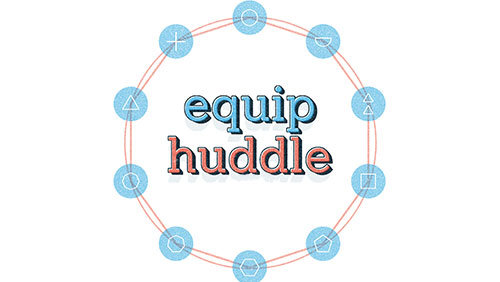 Equip Huddle (FULL)
What if our city gets overrun by people who live like Jesus, and are equipped to help others live the same way? What could we do? What couldn't we do? We believe that part of being a disciple is making disciples, and it's a calling we all share. But just because we've met Jesus and want to look like him doesn't mean it naturally follows. The 12 Disciples needed to be trained; we need to be trained. Training is very intentional. It's not reactive; it's proactive.
Equip Huddle is going to be all about helping you not only be a disciple but learn to make disciples. We will equip you with discipleship tools that are easy to remember to pass onto anyone and anyone can take and pass on to others, such as your children and others God puts in your life to influence.
Eric and Kara will teach from material that is based on over 20+ years of disciple making experience. It's not something that they're making up as we go along since Eric and Kara have been learning it for a year. But what you will learn is based directly on the Bible and how it can be taught in a way that is easily learned and applied. We only have a few spots left, so please let us know if you're interested in learning to make disciples of Jesus!
Childcare is available in Life Kids Groups.