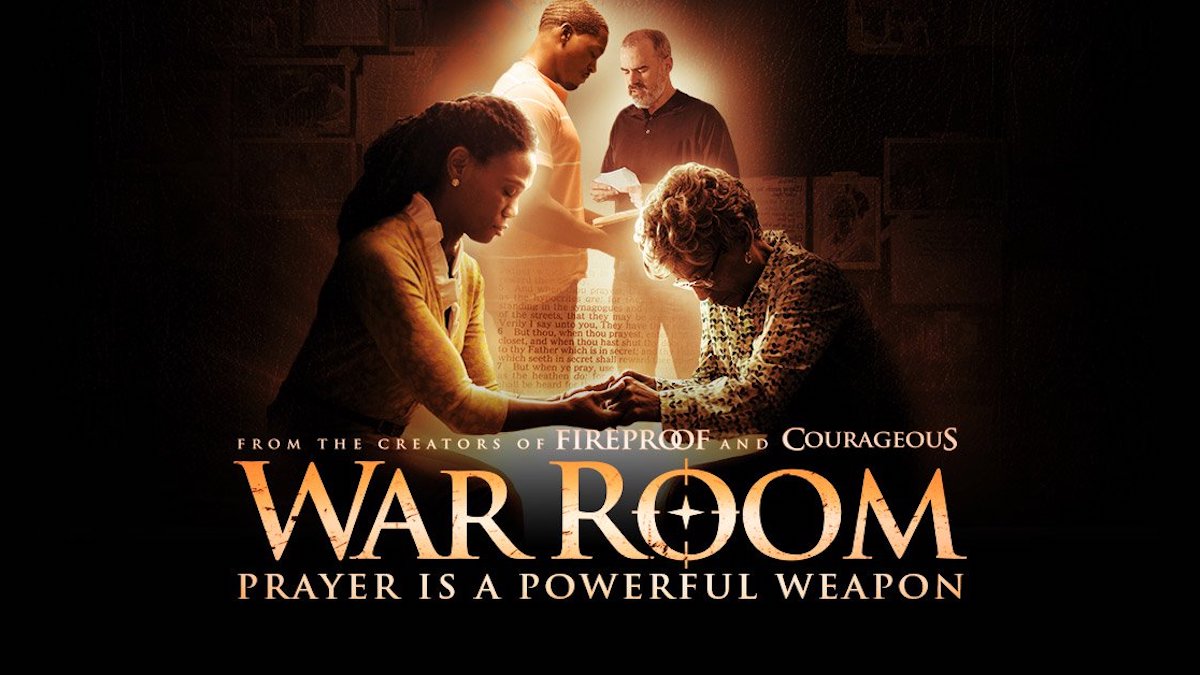 Movie Night: War Room
With great jobs, a beautiful daughter (Alena Pitts) and a dream house, the Jordans seem to have it all. Appearances can be deceiving, however, as husband Tony (T.C. Stallings) flirts with temptation and wife Elizabeth (Priscilla Shirer) becomes increasingly bitter, crumbling under the strain of a failing marriage. Their lives take an unexpected turn for the better when Elizabeth meets her newest client, Miss Clara (Karen Abercrombie), who encourages the couple to find happiness through prayer.
Join us for our other movies nights happening from Oct. 14th through November 4th!  Movies might be more real than you think. Put yourself in the picture—dive into your favorite films to unpack spiritual truths for our lives. Each Sunday night, we will show the movie we discussed during the sermon that day so invite a friend!
Movie Nights will be at 7PM each night!
Oct 14 – Facing the Giants
Oct 21 – War Room
Oct 28 – The Case for Christ
Nov 4 – All Saints